Your All In One Ducting Solution.
Leading Ducting Solution in Cape Town
Enhance the air quality of your home or business with expert ducting solutions provided by Cape Ducting, serving Cape Town and Western Cape. We provide complete HVAC ductwork solutions, including duct systems design, duct installations, duct lagging and duct repairs.
Best Ducting provider in cape Town
Ducting are paramount for conventional central heating and air conditioning.
The heating, ventilation, and air-conditioning (HVAC) system is one of the most complex systems installed in a building and is responsible for a substantial component of the total building energy use. The right-sized HVAC system will provide the desired comfort and will run efficiently. Right-sizing of a HVAC system is the selection of equipment and the design of the air distribution system to meet the accurate predicted heating and cooling loads of the building. Right sizing of the HVAC system begins with an accurate understanding of the heating and cooling loads on a space; however, a full HVAC design involves more than just the load estimate calculation; the load calculation is the first step of the iterative HVAC design procedure. This strategy guideline discusses the information needed to design the air distribution system to deliver the proper amount of conditioned air to a space. Heating and cooling loads are dependent upon the building location, sighting, and the construction of the building, whereas the equipment selection and the air distribution design are dependent upon the loads and each other.
Ducts are also commonly referred to as ductwork or ducting.  Ducting is a series of channels that deliver and circular conditioned air throughout a home or business via an HVAC system.  The ducts are used for not only air conditioning but heating and ventilation as well. They distribute the conditioned air throughout your home or business.  The ventilation also helps improve in indoor air quality.
Manufacturing en delivering of ducting.
 We also do fresh air and extraction design, manufacturing, and supply
Manufacturing of stainless steel en mild steel ducting.
Grilles, flexible ducting, diffusers en filters supply and installation only. Not manufacturing
Our experience and relationships with manufacturers allow us to offer unbeatable prices on all parts and labour. When you choose Cape Ducting.
Cape Ducting's service and experience on ducting is of an extremely prominent level
Ever since I have started using with Cape Ducting, my HVAC projects has been running smooth.
Cape Ducting gives the best ducting service in Cape Town, they don't just talk about ducting, they live it.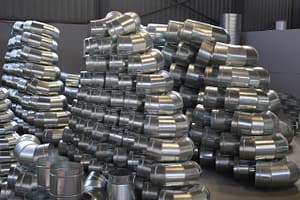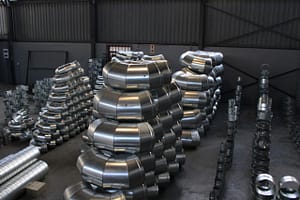 Every business needs support to operate seamlessly.